Fenugreek Leaves VS Seeds: Difference , Uses and Benefits
Fenugreek Leaves VS Seeds: Difference , Uses and Benefits
Confused about the different types of  fenugreek and not sure which one to use or the difference between Fenugreek leaves Vs Seeds? This guide has all the answers.
Spices are the different parts of a plant each spice has it's own uses. Some are familiar with Fenugreek seeds but there is a different between fenugreek seeds Vs fenugreek leaves and their uses in cooking.
Fenugreek, also known as 'Methi' is a spice native to India , some South Asian countries such as Srilanka, Malaysia , Southeastern Europe and North Africa.
Not all countries use the different types of fenugreek compared to the Indian cuisine.
Name any form of fenugreek and you are sure to find a recipe or use of fenugreek in India.
Is there a Difference Between Fenugreek Leaves and Seeds?
Before I delve into the different types of fenugreek, let us clarify the common confusion between Fenugreek leaves Vs seeds.
You can read in depth about the uses and health benefits of Fenugreek seeds and leaves in the linked posts below.
However, in this post I list the different types of fenugreek spice and their uses.
Fenugreek Seeds (Methi Dana in Hindi)
They are the seeds of the fenugreek plant and used as a spice.
Uses – They are mainly used whole to add flavour and texture to a dish using the tempering cooking method or in boiling broth or as a pickling spice.
Taste – Fenugreek smell and tastes like maple syrup that is bitter sweet.
However if you bite into a whole seed or over cook them it will taste bitter and rancid.
Health benefits – Fenugreek seeds is said to have anti-diabetic and hypoglycemic effects that helps to lower the amount of glucose present in the blood.
Some studies indicate that, fenugreek seeds hinders the growth of cancer causing tumour cells.
The presence of anti-inflatory compunds and abundant of minerals and nutrients present in the seeds can help in reducing pain provide relief from menstrual cramps, reduce swelling and promotes would healing.
Drinking soaked fenugreek water is also known to aid weight lose by suppressing appetite, it also helps counter acid reflux or heartburn.
Dried Fenugreek Leaves (Kasuri Methi in Hindi)
Dried fenugreek leaves on the other hand are the leaves of the plant used as a herb.
Uses – They are used right at the end of the cooking process to add instant flavour to dishes.
Popularly added to Indian curries, and sauces.
Taste – The flavour of dried fenugreek leaves , is similar to fennel bulb or celery.
Unlike the seed it does not make the dish bitter and has a strong fresh aroma.
Benefits – Consuming fenugreek leaves is said to reduce cholesterol level. Being high of fibre it helps in preventing constipation and other bowel related problems such as bloating.
Dried fenugreek herb is known to boost milk production in lactating mothers.
Kasuri Methi can also help reduce symptoms associated with pre-menopause such as fatigue, hot flashes, breast tenderness, irregular periods, and vaginal dryness.
Both fenugreek seeds and leaves have different shelf life's as one is a seed and the other a dried herb. This post lists the optimum shelf life of spices.
The infographic below infographic captures the the difference between fenugreek leaves and fenugreek seeds.
Types of Fenugreek and Uses
To add to the confusion about the spice 'Fenugreek', they come in different forms.
The different types are:
Fenugreek seeds – They are the whole seeds
Fenugreek powder – They are the ground powder version, used as a spice and tend to be more bitter.
Fresh or Frozen Fenugreek Leaves – They are the fresh leafy green leaves used as a vegetable to make dishes. They are also sold in frozen packs.
Dried Fenugreek leaves – They are the fresh leaves which are dried and is used as a herb to flavour dishes.
If you are curious about how each type of fenugreek looks like, then here is an image of each and what they are.
Can You Substitute One Fenugreek Type With Another
If you happen to have one or any kind of fenugreek you can theoretically substitute one for the other depending on the nature of the use in a dish.
For example, if the recipe asks for fenugreek seeds you can use fenugreek powder instead or vise versa.
The type that is difficult to substitute due to the nature of taste and texture is dried Fenugreek leaves.
It not only tastes and looks different to the seeds it also has a different use.
Think how it would be if you were to substitute coriander seeds, ground coriander with coriander leaves or cilantro.
Not really the same thing is it ??!!
So you cant actually substitute dried fenugreek leaves with the seeds or powder version. However, more experimental and accomplished cooks do find a clever way around.
Fresh fenugreek leaves is a vegetable just like spinach and chard so it has a complete different cooking purpose.
Saying that, I have personally used the dried leaves in a considerably large quantity to replicate the taste of the fresh counterpart.
My suggestion if you really wish to stock up on fenugreek would be to keep the seeds and dried leaves on hand.
Where to Buy Fenugreek
Now that you have a better idea about the different types of fenugreek , the question is where to buy them from?
For the readers based in US, I highly recommend the one stop spice shop, The Spice House. They have all types of fenugreek apart from the fresh or frozen version.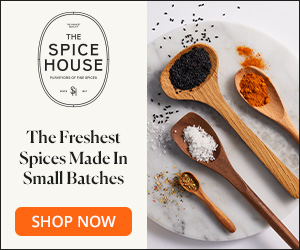 You will need to go to a Indian grocery store for frozen or fresh fenugreek leaves.
My recommended online spice store, if you live in Europe, is Gewursland.
They have a brilliant range of spices, superfoods, herbs and teas on offer. Best of all they deliver across many European countries at very minimal delivery costs.
For UK citizens or those wanting to get all their groceries delivered straight to your door, you can shop at The British Corner Shop.
TO CONCLUDE
The one spice that every Indian kitchen will have is fenugreek. It could be in the form of whole seeds, powder, dried leaves or as a fresh veg option.
All types of fenugreek have an abundance of health benefits so you know that you are treating your body and taste buds to something good.
When using fenugreek do keep in mind the purpose in the dish it is used in.
Leave me a comment below to let me know the types of fenugreek you have tried and if you have found this post useful?
As always any shares are most appreciated.
Thankful for every click to share: