Those who have been to the small Indian state of Goa may already be familiar with this delicious Goan chicken dish known as chicken Cafreal Masala.
It's a special chicken recipe with the roots belonging to the Portuguese.
This Cafreal chicken recipe is a classic example of how the Indian cuisine has been influenced by colonial flavours . There is so much about traditional Indian cuisine that many are unaware of and impossible for any cookbook to consolidate.
I have slightly changed the cafreal curry to a drier spicy roast chicken version just to proof a point that not all Indian food has to be a curry 🙂
Ingredients for Chicken Cafreal Recipe
The traditional Goan recipe involves making a green chicken gravy masala base with coriander leaves and spices . I have made the same green paste but just enough to make a thick marinade instead of a sauce base.
The ingredients you will need to make Goan Cafreal Style Chicken roast are:
FRESH AND PANTRY ITEMS
⇒ Chicken with bones without skin – It tastes best if made with whole or jointed pieces of chicken with bones.
⇒ Coriander or Cilantro leaves – This is the star so you will need lots.
⇒ Garlic
⇒ Ginger
⇒ Green chillies
⇒ Vinegar or tamarind pulp or lemon juice
⇒ Sugar
⇒ Salt to taste
⇒ Oil
SPICES
⇒ Coriander seeds
⇒ Cinnamon stick
⇒ Cumin seeds
⇒ Black peppercorn
⇒ Green cardamom
⇒Turmeric
⇒ Red Chilli Powder
⇒ Poppy seeds – to make the marinade thick as add texture
Here is a snap shot of the spices, missed few of them from the image though.
SUBSTITUTE INGREDIENTS
⇒ Substitute for tamarind – You can use vinegar or lemon juice instead
⇒ Substitute for coriander seeds – ground coriander power
⇒ Substitute for cumin seeds – ground cumin powder
⇒ Substitute for green chilles – use fresh red birds eye chillies or chilli powder instead
⇒ Substitute for poppy seeds – You can use cashewnuts if you wish or skip them completely ,
OPTIONAL INGREDIENTS
⇒ The use of chilli powder and turmeric are optional in this recipe. You can omit both is you like.
⇒ Skip using poppy seeds. They lend a creamy thickness and texture to the paste
How to Make Chicken Cafreal – Method with images
Since this is a roast style cafreal chicken, I have made two marinades to ensure depth of flavours.
Read the cooking notes and FAQ section below for tips to make amends to the recipe to make a Goan chicken cafreal with green gravy.
STEP 1
Make the fist marinade
Make deep cuts into the chicken. Marinade the chicken in chilli powder, turmeric powder, lemon juice, salt , ginger and garlic paste.
Set aside for 15 – 30 minutes.
STEP 2
Make the green spice marinade
In a blender add all the ingredients listed under green paste marinade.
Made a smooth paste and set aside.
The paste should look something like this
STEP 3
Marinade chicken with 2nd marinade
Cover the chicken with the green paste and rub it well into the chicken and marinade for a minimum of 2 hours.
STEP 4
Bake Chicken
Pre-heat oven on 180 degrees Celsius ( 356 Fahrenheit) and bake the chicken until cooked. ( read cooking notes for best baking suggestions).
Serve Roast Goan Cafreal Chicken with a side of your choice.
Cooking Notes and FAQ's
⇒ This chicken is best made with skinless chicken pieces. This helps the spices penetrate deep into the chicken.
⇒ Prick or make deep cuts into the chicken to allow the marinade to go right into the chicken
⇒ To decrease prep time, you can skip the first marinade and add salt to the second marinade instead.
⇒ For a juicy tender chicken,cover the chicken with a silver foil and bake on high for first 10 minutes. Then remove cover and bake for 10 minutes. You can finally finish by putting it under the grill/broiler for 5 minutes for a golden crusty top if you wish.
⇒If you do not have all the ingredients read the substitute ingredients above for alternative ingredient that you can use.
⇒ I suggest marinading the chicken for a minimum of 2 hours or overnight if possible for best flavour absorption.

How to Make Chicken Cafreal Curry ?
To make this dish with gravy all you need to do is double the amount of fresh coriander leaves or cilantro and add another tablespoon of vinegar to the recipe. Follow the cooking steps below for the gravy version of chicken cafreal:
Heat oil in a pan, add the marinaded chicken and stir on high

Cover and cook the chicken stirring and scraping the bottom from time to time to prevent it from sticking to the pan.

Simmer and cook until the chicken is cooked. Add a splash of water if the gravy gets too dry or 1/2 cup water if you wish to have more sauce.

Check the seasoning and serve with rice or bread.
Can I make Cafreal Chicken with Skin?
Yes you can if you wish. Just make sure you prick or make deep cuts into the chicken pieces and rub the marinade under the skin.
Can I use Boneless Chicken Pieces ?
Of course you can. Most Indian chicken dishes or meat dishes are made with bones.
You can easily swap them for boneless pieces. However keep in mind that boneless pieces tend to dry out, so limit cooking time.
How can I make Kids- Friendly Cafreal that is less spicy?
To make this cafreal chicken recipe less spicy, skip red chilli powder and/or reduce the amount of green chillies.
Another option is to divide the green coriander spice paste into two parts:
For one part – prepare the entire green spice paste without the chillies, marinade half chicken with the paste for a non-spicy version.
For the next part – add chilli paste or red chilli powder to the remaining green paste and marinade for a spicier version.
What to serve Roast Chicken Cafreal with ?
You can serve this dish with salad, raita or with naan
Where to buy Spices online?
Not sure if you can get all the spices listed in the recipe.
Buying all kinds of fresh spices cant get easier than buying them through online store at The Spice House and get them delivered to you directly.
For
Click here to discover the world of flavors at TheSpiceHouse.com.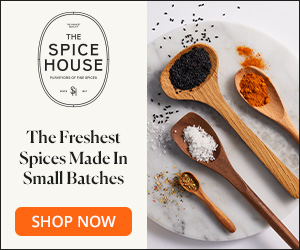 ONLINE COOKING CLASS
Wish to master Spices and make Indian cooking Easy?
Join a fully interactive online Indian cooking class that demystify's and simplifies spices and makes you an intuitive cook.