5 Best Dry Fenugreek Leaves Substitute
5 Best Dry Fenugreek Leaves Substitute
Fenugreek leaves is a herb that may not be readily available everywhere. Here are some of the best substitute for dried fenugreek leaves that are easy to find. 
If you happen to be away from an Indian food store, it may be difficult for you to find a substitute for fenugreek. Dried fenugreek leaves known as 'Kasuri Methi' in Hindi is used in many different ways in India, especially in food.
There are diverse ways of using fenugreek plant for culinary, health and beauty purposes. Fresh fenugreek leaves is used as a vegetable, dried fenugreek leaves in used as a herb and fenugreek seeds and fenugreek powder are the spices.
Here is a list of top 5 best easy to replace fenugreek leaves substitute for when the recipe calls for it.
What Is Fenugreek
Fenugreek is a type of plant that is grown in India and in some Middle Eastern countries.
Apart from the culinary usage, the numerous health benefits of fenugreek makes is a natural alternative medicine and has been used in Ayurvedic treatments for centuries.
Fenugreek leaves, also known as 'Kasuri Methi' in Hindi, are the dried fresh fenugreek leaves that is crumbled over the dishes to give it a distinctive taste.
It is one of those secret flavour enhancing ingredient used in most Indian restaurants and home cooking.
Contrary to an assumption that the alternative to dried fenugreek leaves are fenugreek seeds is not completely correct, since both the seeds and the leaves have different culinary usage , flavour and taste.
Best Dried Fenugreek Leaves Substitute
Being a typical ethnic spice it maybe hard to find dried fenugreek leaves in the usual stores.
The distinctive aromatic smell and flavour of kasuri methi makes it hard to find a perfect dried fenugreek replacement.
But there are some substitute for kasuri methi that you can use to try and replicate the flavour as close as possible.
Below are the best alternative to dried fenugreek leaves:
1. Fresh fenugreek leaves
Since different parts of the fenugreek plant is used for cooking purpose, one can be used for the other as an alternative. If you happen to have fresh fenugreek leaves you can chop a few into the dish as a replacement.
How much to use – 4-5 fresh fenugreek leaves stalks are good as 2 tsp of dried fenugreek leaves substitute.
2. Fenugreek powder
It is not the seeds that can be used as a substitute for fenugreek leaves instead powdered fenugreek comes closest to the flavour. You need to be careful when using fenugreek powder as a alternative to kasuri methi as the powder tends to be bitter.
How much to use – Use 1/2 tsp in the dish when making a serving of 4. If you have whole fenugreek seeds you can crush them and use them as well.
3. Maple Syrup
It may sound like a funny award alternative but maple syrup has a similar bitter sweet aroma like that of kasuri methi and can be used as a replacement in a dish.
How much to use – You can add 1 to 2 tsp of maple syrup to the dish to imitate the musky aroma however watch out for the sweetness as well.
4. Celery greens
Celery leaves is also a good fenugreek leaves alternative. Celery leaves have the same bitter taste, so just chop the leaves and use it in the dish instead.
How much to use – 1 – 2 tablespoon of chopped celery greens is enough for 1 tbsp of fenugreek leaves substitute.
5. Curry powder
Some curry powder blends have fenugreek powder in it making it a suitable alternative, although in my opinion not the best substitute for kasuri methi. You can check the ingredients list of the curry powder you tend to use or make a homemade Indian curry powder yourself.
How much to use – Since curry powder has other spices added to i, it is bestto use only a teaspoon of the powder in a serving of 4.
Where To Buy Dried Fenugreek Leaves
Buying kasuri methi maybe a bit tricky unless you happen to have an Indian grocery nearby.
However you can easily buy them online . My recommended online store for all your spice requirements is The Spice House.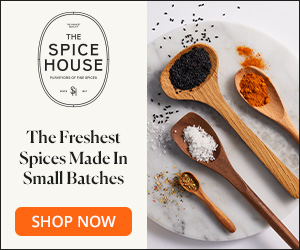 You can buy kasuri methi by clicking on the image below:
RECAP
Here is a infographic to recap the best alternative to dried fenugreek seeds that you can use when looking for a substitute.
Thankful for every click to share: