Just the sound of the word 'Mediterranean' draws a picture of sea, sand and sangria!!
This homemade Mediterranean spice mix is a family-friendly spice blend that can be put together in under 5 minutes and can be used in almost any dish to add flavour in minutes.
Ingredients Used To Make Mediterranean Spice Blend
To make this easy homemade Mediterranean seasoning mix you will need the simple 5 spices below:
⇒Rosemary – 2 tsp
⇒ Oregano – 2.5 tbsp
⇒ Garlic powder – 2 tsp
⇒ Paprika – 1.5 tsp
⇒ Cumin powder – 1.5 tsp
Tips and FAQ's
Make sure that the spices are fresh and not stale for optimum flavour.
Once you mix the blend store in an air tight container in a cool place away from direct light and heat.
You can easily buy any of the above spices online from The Spice House online webshop.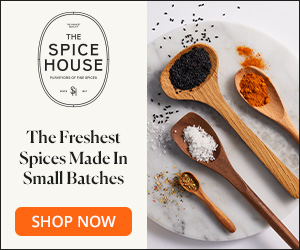 How to Use Mediterranean Spice Mix for Cooking
This Mediterranean spice blend recipe is extremely versatile and can be used in making different types of dishes.
Add a teaspoon or two of the spice mix to soups, stews and curries.
Three teaspoons of this aromatic spice blend was all that was needed to lift the flavours of this low carb cauliflower soup instantaneously.
The spice mix goes well with any type of meat, fish, poultry, egg, vegetables, legumes and whole grains.
Try this 9 ingredients Mediterranean prawn dish ready in 20 minutes.
Make roast vegetables or stir-fried veggies with the homemade spice blend.
Make it into a marinade with olive oil and apply on poultry, fish or meat.
Add to yoghurt, cream cheese or humous to flavour up, and prepare a dip.
Sprinkle on pasta sauce or rice.